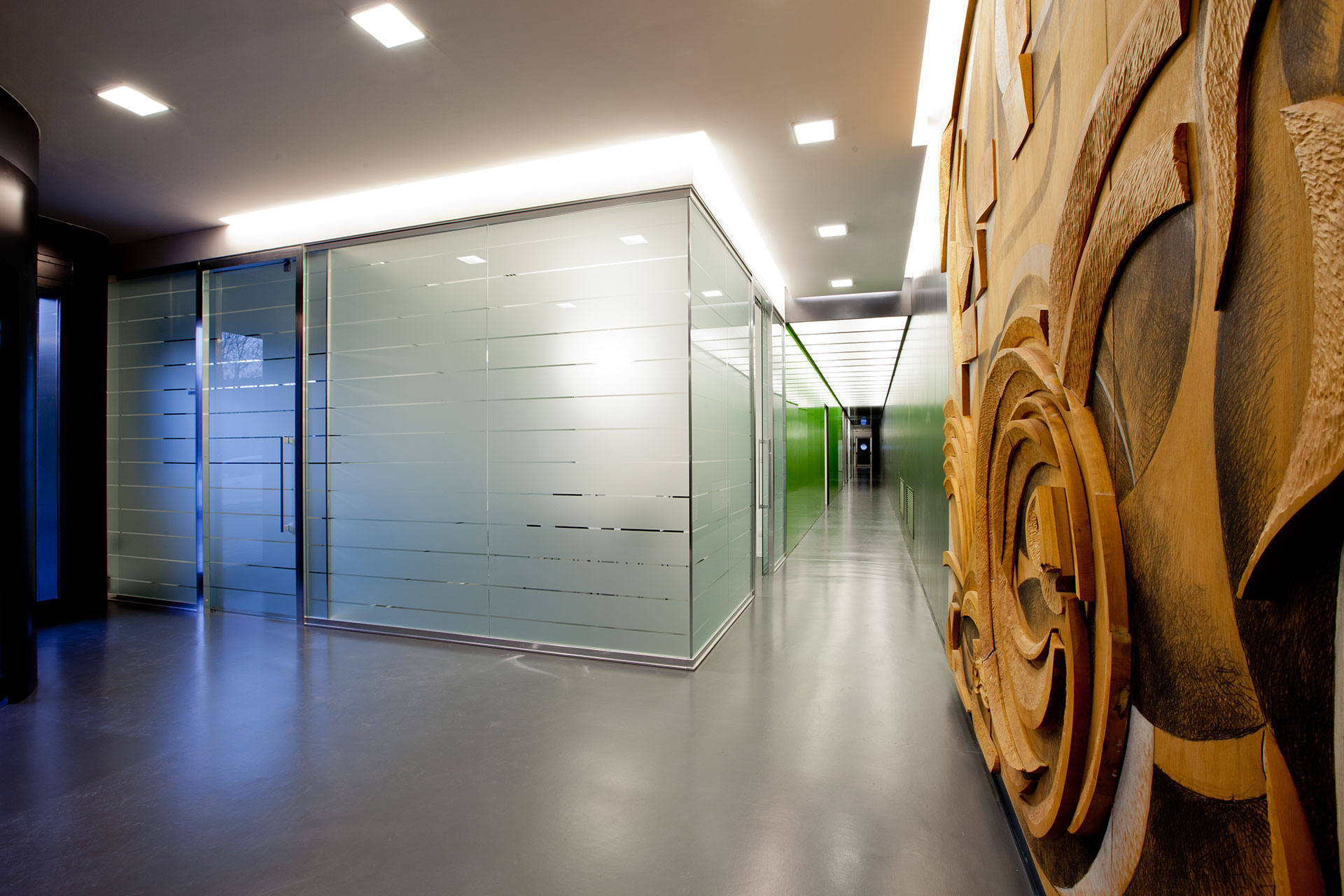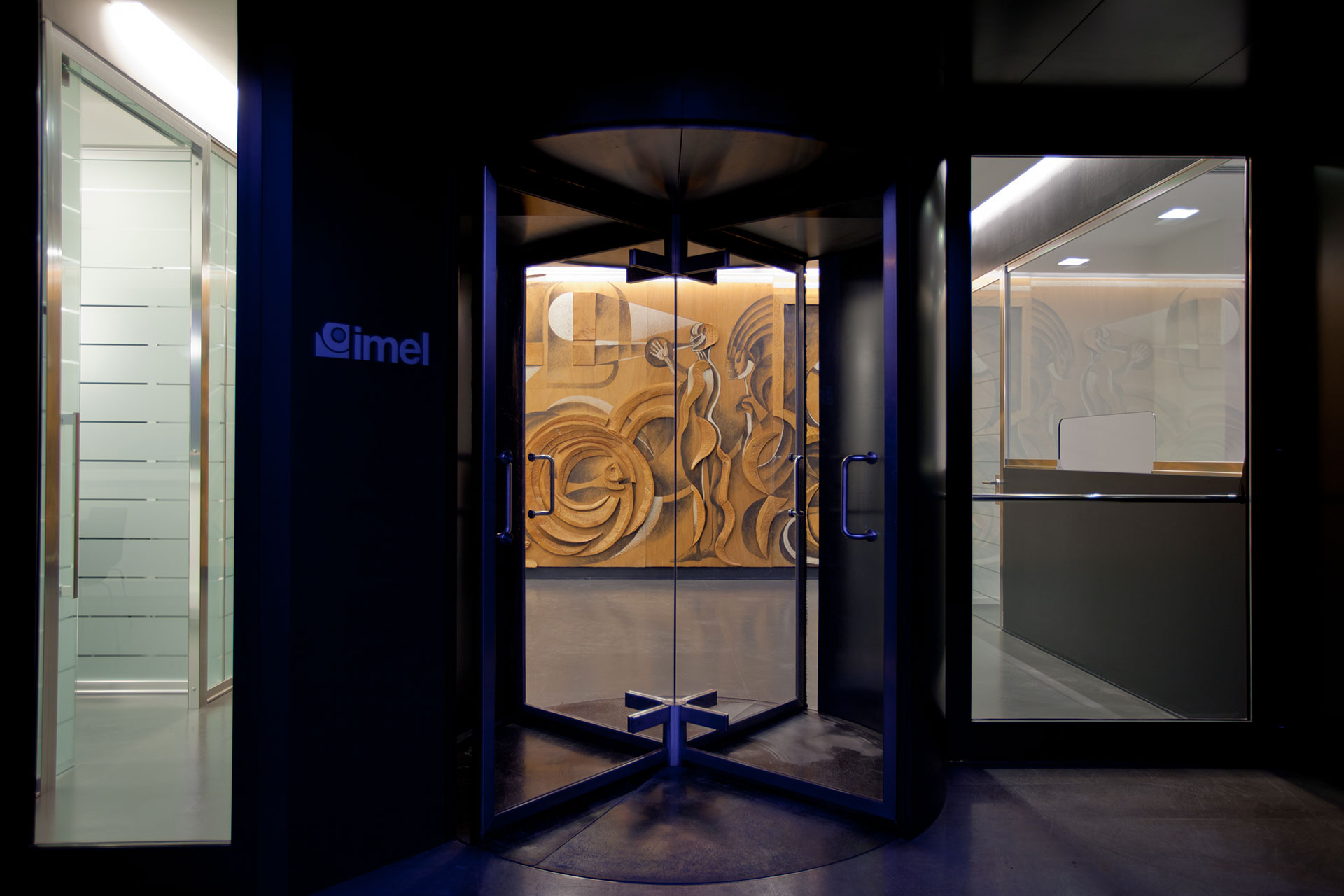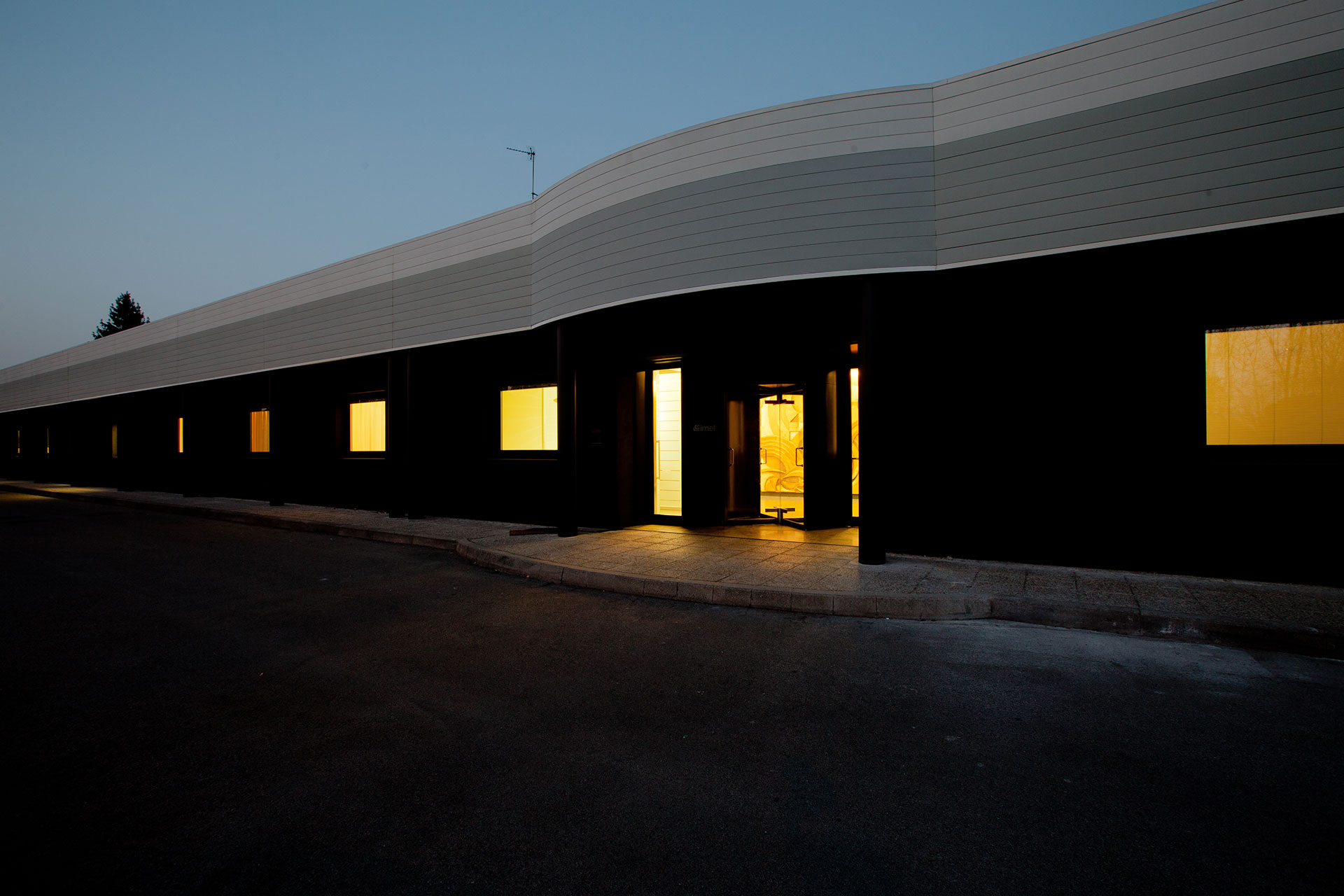 Who we are
We design, build and install painting equipment.
Founded in 1964 with the aim of manufacturing coating systems, Imel is now a global market leader. The company exports to more than 50 countries and has built over 1500 systems.
IMEL IS A COMPANY WITH A STRONG TRADITION.
An expression of Italian DESIGN throughout the World with a strong INTERNATIONAL profile.
INNOVATIVE, for its ability to anticipate trends in an extremely complex market. FLEXIBLE, in knowing how to adapt solutions to customer requests even as the work is underway. Imel is a SUSTAINABLE BUSINESS COMPANY, that has decided to adopt a managerial approach inspired by FUNDAMENTAL values.
Imel is an excellence in the way in which it does business, inspired by the constant search of the best design solutions in terms of overall system efficiency: for both operators and the environment.
Providing innovative, energy-efficient and easy-to-maintain coating equipment to customers around the world.
To be a global benchmark for paint facilities in terms of technology and services.
In more than 50 years of activity and presence on the world market, Imel has founded its company on values that still guide it in its daily activities:
Reliability: Adherence to stated deadlines, compliance with rules, quality assurance are the prerequisites for successful and lasting business;
Transparency: sharing of objectives in a win-win logic from customer to supplier;
Determination: the will to achieve objectives and to satisfy the customer has always been part of Imel's culture;
Dynamism: Organizational flexibility, willingness to grow, continuous research and improvement of skills and operational tools are the fundamental elements through which Imel's ability to face the changing competitive, technological and regulatory scenarios is realized..

Present with its plants in more than 50 countries, Imel has created over time an established worldwide network of experienced collaborators. In 2012, it founded Imel Boya Tesisleri in Turkey, and in 2017 it established Suzhou IMEL Coating Equipment in China.
Also part of the Group are Avin of Valvasone (PN) and Varnishtech of Galliate (NO), both jointly owned companies.
Imel is structured in 6 main functions: Commercial/Marketing, Research and Development, Project Management, Design, Production and Service with a matrix organization to allow the highest effectiveness and efficiency in the management of orders.
At the base of all this is the real company value that is Human Resources: a value cultivated and grown with ethics, responsibility and conviction since the foundation of Imel.
Ethical Soul: the Eco-responsible
Imel pursues SUSTAINABLE RESEARCH;
Plants must meet various levels of requirements that go beyond guaranteeing product quality and productivity numbers. The environmental impact, which is integrated with the safety of the working environment, is an essential element and Imel, thanks to continuous research and important exchanges of information with customers, is able to provide plants aimed at: maximum reduction and control of consumption reduction and control of emissions extension of the life cycle of the plant.
Maximum reduction and control of consumption
Reduction and control of emissions
Extension of the life cycle of the plant
The philosophy that constitutes the backbone of IMEL is made up of some key elements, which have always been sources of inspiration for the company: innovation, human expertise, continuous improvement and the attitude to "problem solving". Essential elements to pursue two major objectives: a more immediate one, aimed at the creation of value with the of value with the satisfaction of customers, suppliers and suppliers and collaborators; the other, more long-term, aimed at the realization of a better society, with products products and services with high added value. For IMEL the investment in great intellectual energies, combined with technological innovation, brings closer achieving an excellent quality of life, in line with the dictates of environmental environmental sustainability.
Industria Meccanica e Legno (Mechanical and Wood Industry), or Imel. A dream born from the minds of Fulvio D'Angela and Elvio Salvadori, made concrete and kept alive to this day by their children and grandchildren. Imel has been able to make use of the experience of its founders, placing the customer at the center of its business, with the objective of creating coatings capable of satisfying both the needs of the client as well as those of the specialist technician. Each of Imel's projects places man and his needs at the center. The company's systems are in fact realized with the care that has made "Made in Italy" famous around the world.
The history of IMEL is full of events. A company that has been able to grow in a gradual way, up to become one of the leading players in the industrial coating systems. From the outset IMEL has always placed great value on continuity. From the very first in the world of business, with the launch of a small workshop in 1964, its values have always reflected the always reflected the same corporate philosophy: an ethical approach in dealing with customers, partners and collaborators; a spirit of initiative and determination in providing quality solutions; Constant investment in research and development to ensure competitive superiority for our customers. All elements to which must be added an innovative vision in order to succeed in the modern industrial reality.
Evolution over the years – IMEL has always been open to change, ready to experiment change, ready to experiment new ways and new ideas. The activity of this company is a continuous learning process, in which we strive to develop innovative solutions to give the customers the opportunity to achieve a leading position in their industry, maintaining it over the years. IMEL is committed daily to serve its customers in the best possible way, proud of those values that have allowed it to become a global reality, and that still accompany it on the road to success. Operating in a continuously evolving market, IMEL has expanded its horizons towards new operational areas, exploring sectors in continuous transformation, while remaining faithful to its own distinctive values, namely competence and innovation.
A company looking to the future can only have modern and comfortable headquarters. This is what IMEL, which is currently completing the last finishing touches in the new structure in Codroipo, pursued when designing the spaces for customers, partners, collaborators and especially for employees. For IMEL, in fact, the value of human resources is fundamental for the success of the company. Motivated and satisfied (as well as prepared) people can make the difference in a highly competitive market such as that of surface coating. Outside as well as inside, in the offices and in the corridors, the new headquarters is a mix of innovation and tradition, of design lines and reassuring shapes, where, next to glass and steel, wood makes a fine show.
The environment: the future is close to our hearts – The adjective "eco-compatible" refers to processes or products that have the ability to integrate with the environment in which human beings live and, in general, with the surrounding ecosystem. IMEL goes further, designing plants in which the concept of environment extends to the "system of structural interrelations between a subject and its space of relevance". Not only. In every IMEL project "development is sustainable if it satisfies the needs of present generations without compromising those of future generations". From this point of view, every project is eco-compatible, because in addition to meeting the complex needs of the user, it promotes sustainable development in relation to the three main areas of reference: economic, environmental, social. In this way it guarantees conditions of well-being with a reduced consumption of environmental resources and a low level of pollution.
Growth – Over the past 50 years, IMEL has achieved a level of growth that places it among the most important Italian companies in the industrial coating sector. The company has undergone significant investment and evolution, combined with a targeted marketing strategy. These actions have enabled the company to lay the foundations for its subsequent commercial performance. Today, IMEL looks to the future with optimism and confidence, aware of its role and the strength of its expertise. The company does not want to stop and for the next few years intends to develop an extensive service network in emerging countries, opening branch offices available to customers.
Among IMEL's distinctive features is its great ductility and its ability to tailor its products to the most diverse fields of application. Indeed, the Friuli-based company's marked propensity for innovation has enabled it to specialize in the coating and construction of coating systems in four main areas: automotive, agricultural machinery and large-scale equipment, industry and household appliances. These are all areas in which IMEL is able to provide a service of excellence, offering its clients a turnkey product that ranges from design through to after-sales service.
Thanks to the competence and the technical skills of the operating team, IMEL has reached several foreign markets, exporting know-how and advanced technological solutions for a value equal to about 90% of the turnover (including Italian customers who export abroad). The company has arranged the after-sales service according to the "global" market in which it operates: the service center is available to customers and acts both as a server and as a center for the realization of assistance 24 hours a day for customers located all over the world.
For information
Fill out the form in its entirety. We will reply as soon as possible. Thank you.