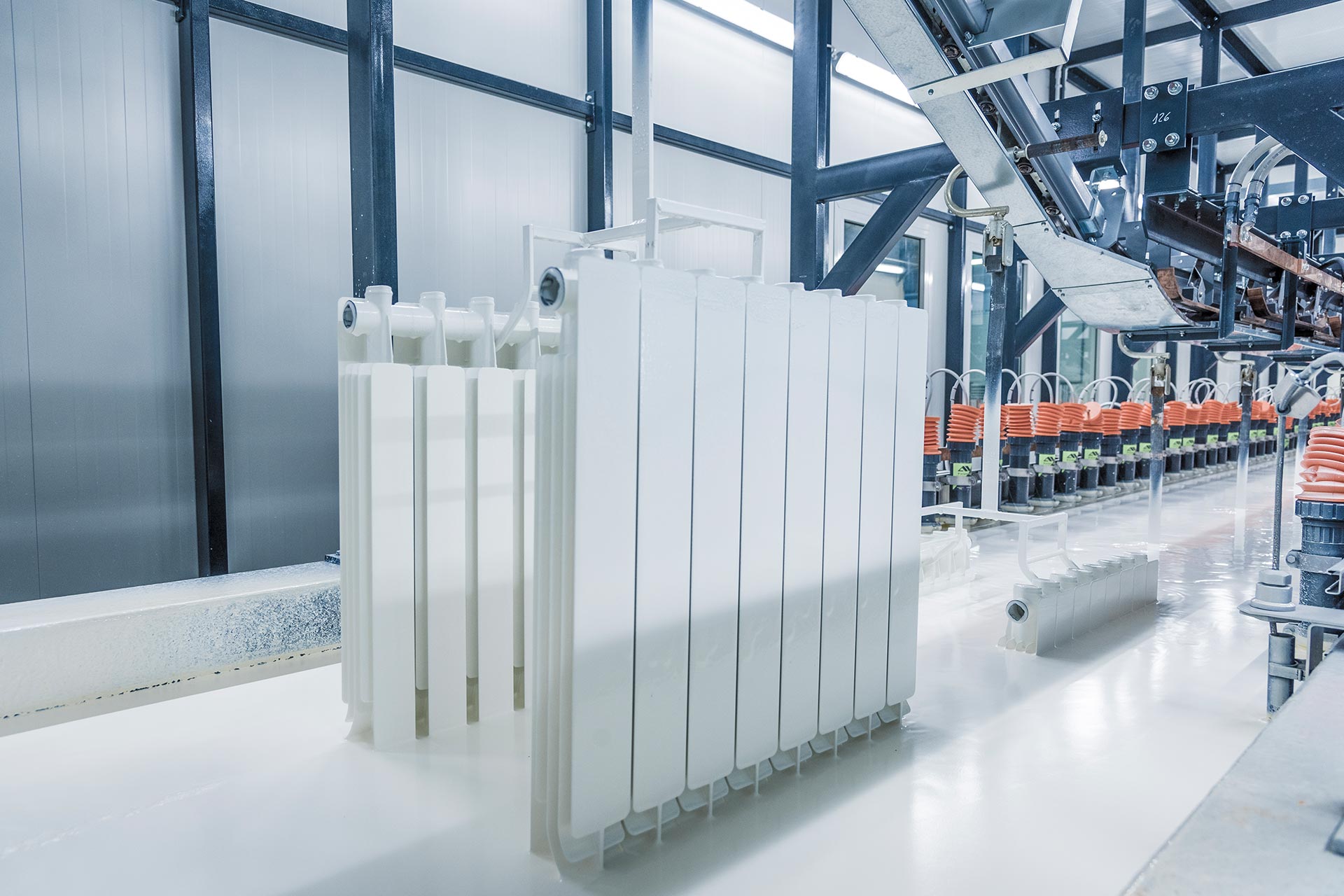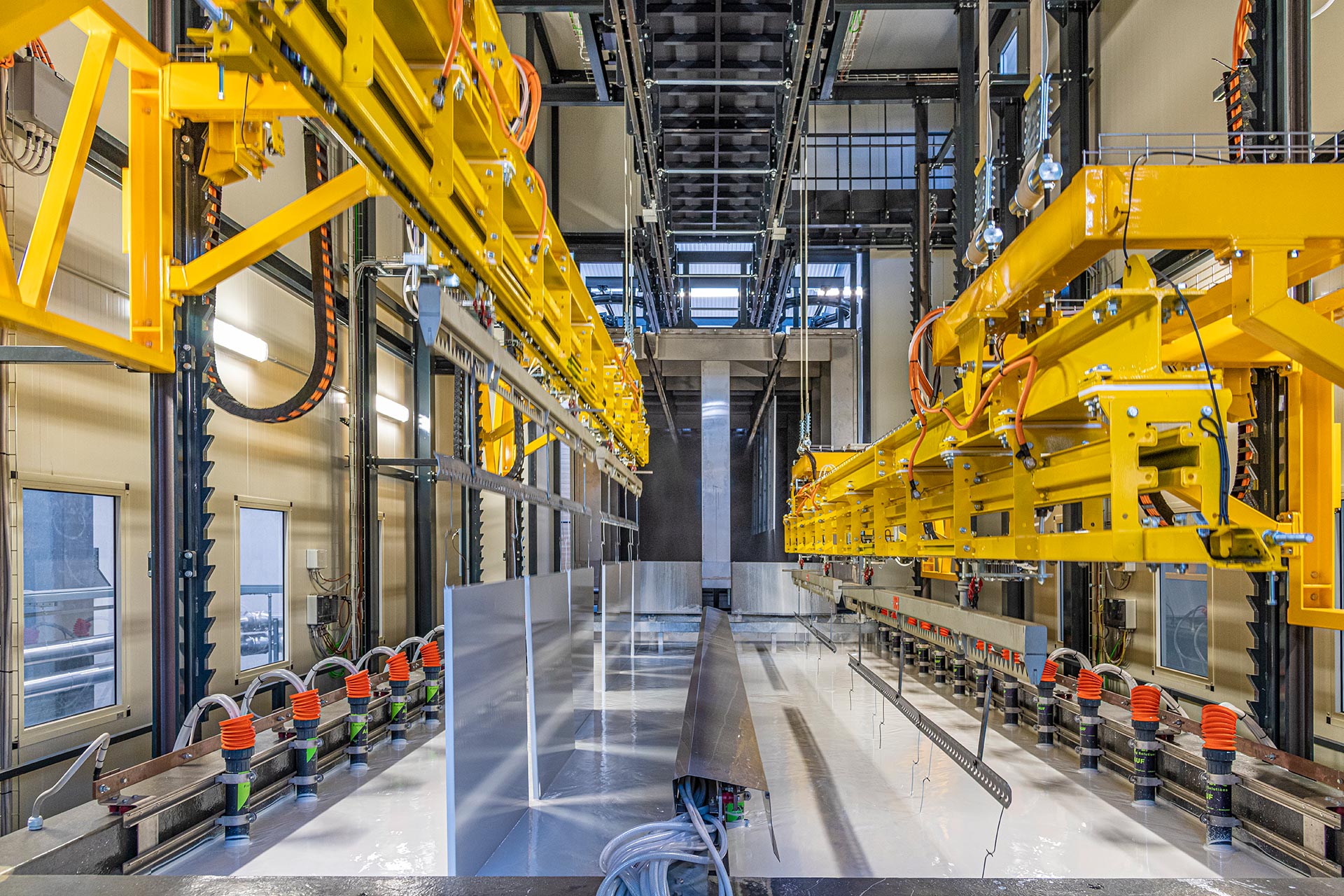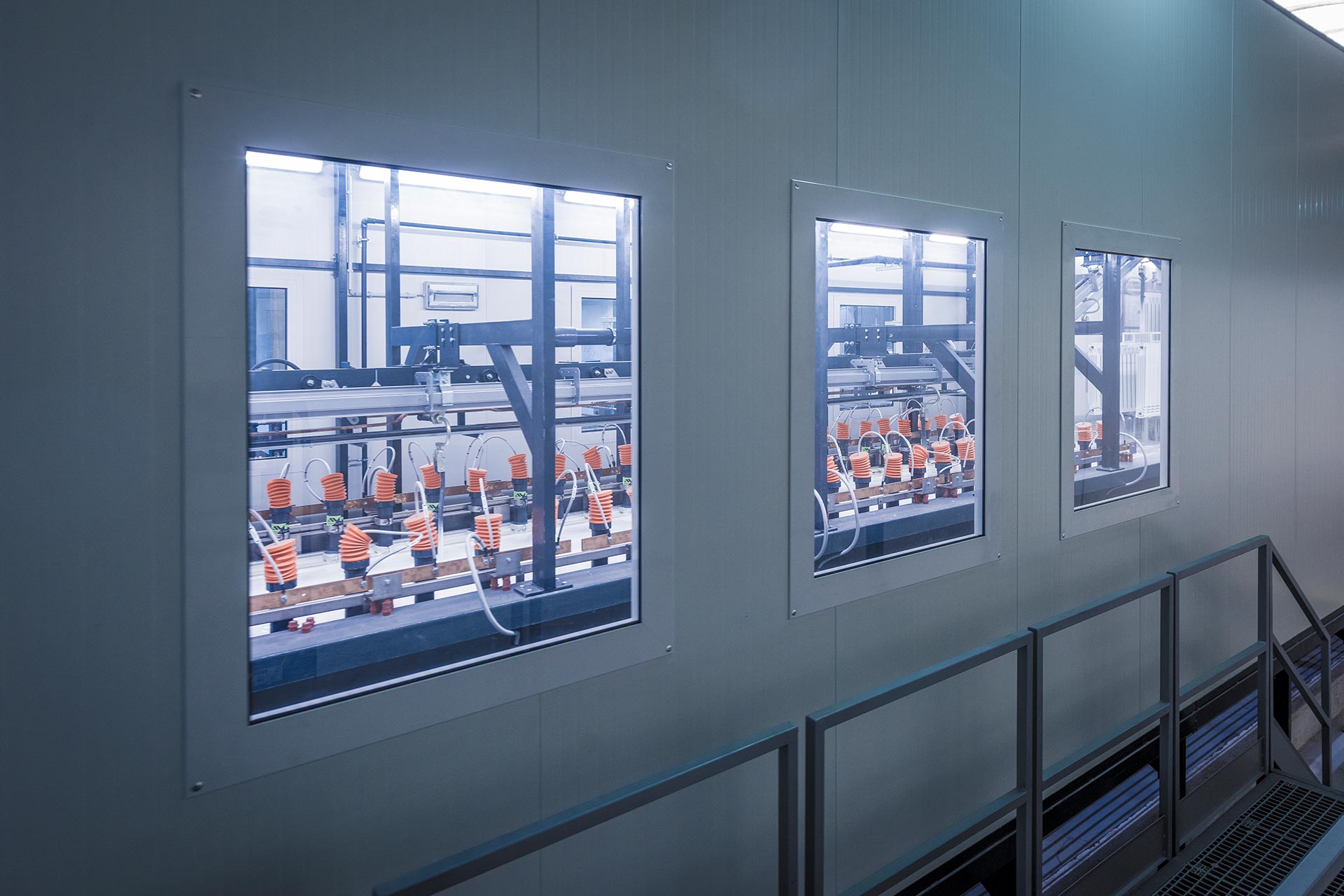 Electrophoresis
Imel's experience in the electrophoresis process dates back to the 1960s. Imel's electrophoresis systems cover various sectors: car components, washing machines and dishwashers, metal exterior profiles, agricultural machinery, truck cabins, motorcycle frames, finned coils, home radiators and medical equipment.
Imel has an in-depth understanding of this method of coating and has always been committed to researching and developing new solutions that can guarantee the maximum quality of the finished product. 
Great attention is paid not only to the quality of construction and the choice of materials, but also to the design in line with modern maintenance techniques, in compliance with the strictest safety standards.
Of fundamental importance to Imel is the protection of the environment and energy saving, which translate into state-of-the-art exhaust systems, regenerators and "energy saving" production cycles.
For information
Fill out the form in its entirety. We will reply as soon as possible. Thank you.